Upcoming Events
April 6-10, 2020 6pm If you had 1 week to tlive what would you do? Join us Holy week as we explore Jesus' final week.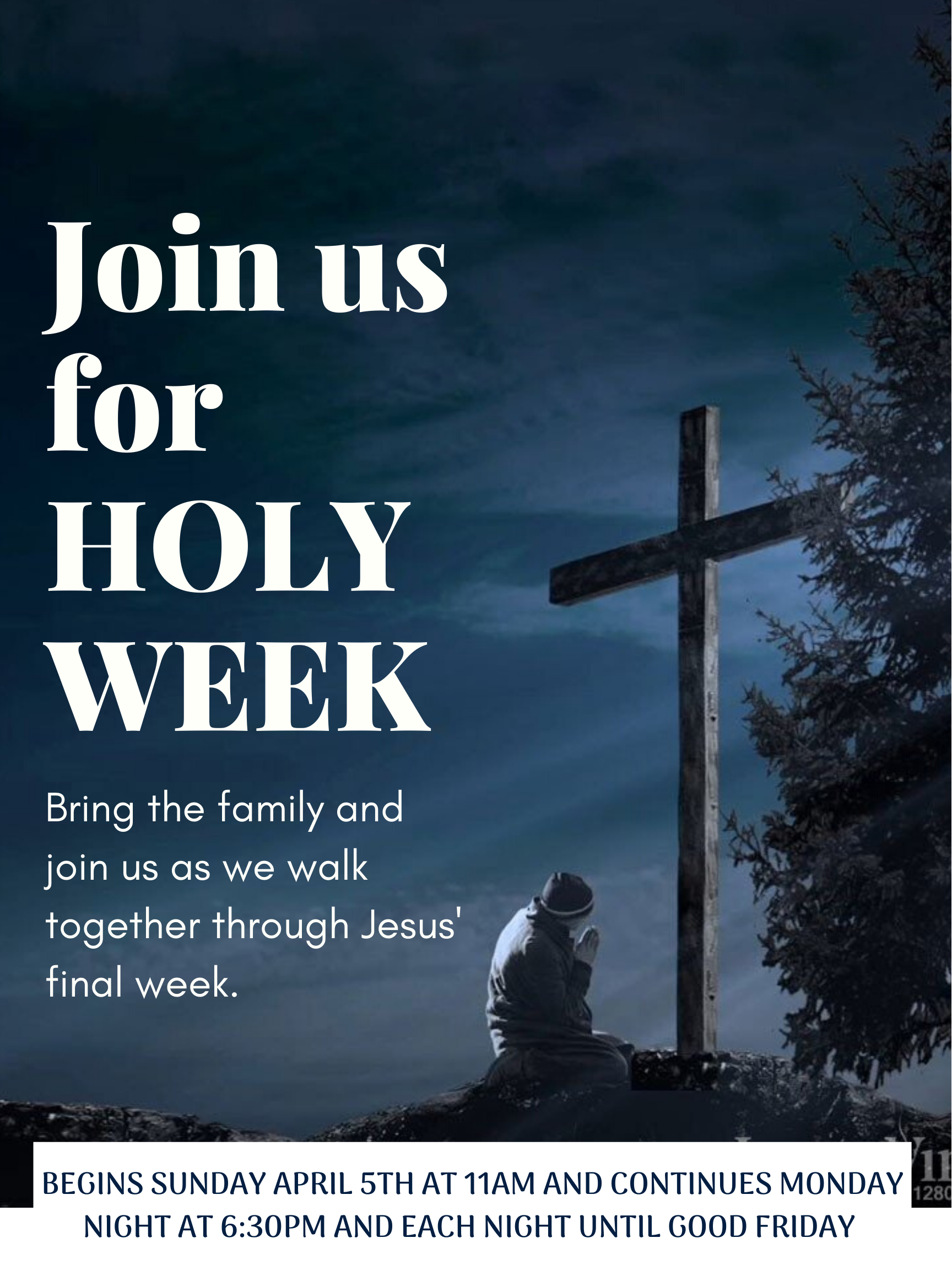 April 12, 2020 11 am We will be live streaming the full Easter Service at 11 am, our "Egg Hunt in a Bag" handout is cacelled due to increased quarantine protocols.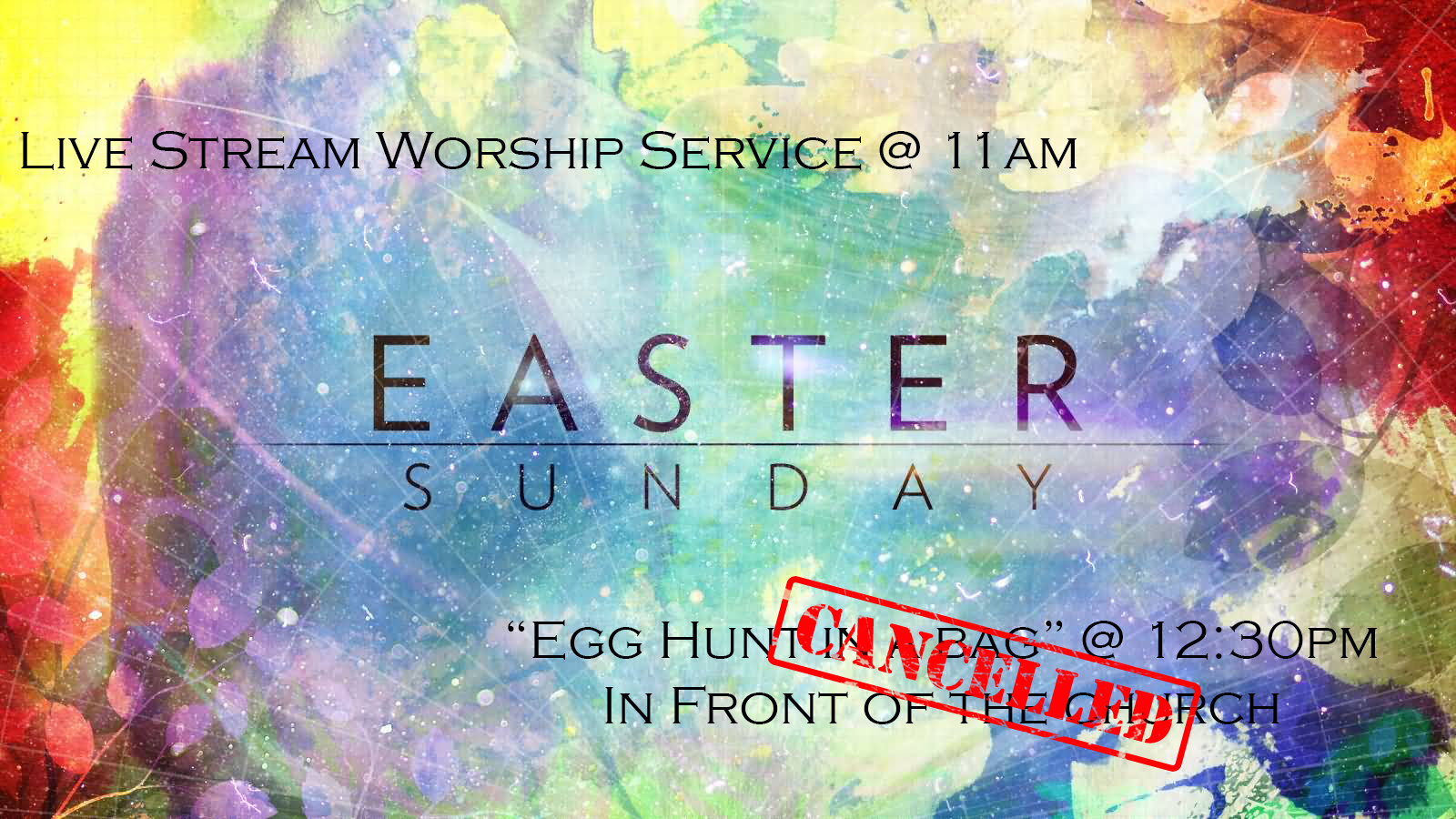 You can also check out our facebook page for any upcoming events and or pictures of previous events.